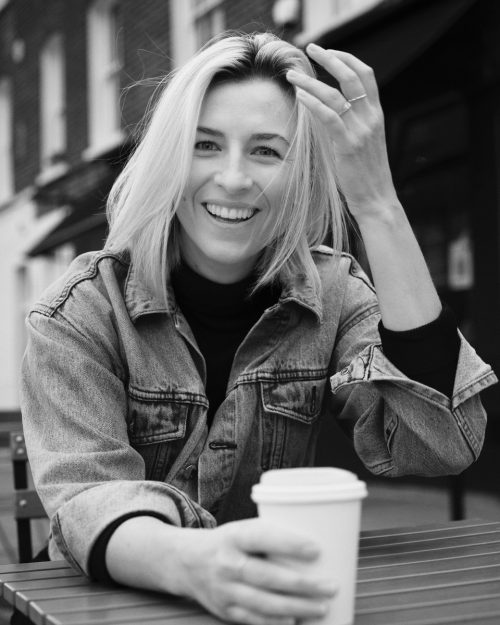 Alex is an intrepid, ukulele playing space-geek. She also DJs and makes beautifully compelling and thought-provoking films.
Born and bred in Brighton, the stimulating arty environment evidently had an effect upon the young Alex. She started creating stills and films early.
Always a film buff, as a child Alex snuck down from her bedroom to the family VCR to watch all manner of inappropriate fantasy and sci/fi films. At school she successfully campaigned to get Photography on the A-level curriculum, and things ramped up at 18 when she was bought a state-of-the-art MiniDV camcorder and she has never looked back.
Her first film project was a psychological thriller shot in 'JVC night-vison', ending with a grisly shovel-related decapitation and an A+ from her deeply traumatised teacher.
Alex is a born storyteller. She loves exploring and has a fascination with the big, difficult questions that we as humans sometimes find hard enough to understand, let alone answer. In her filmmaking she relishes human connections and delves into emotional subject matter. A celebration of the individuals who live near the edges and bold contemporary visuals are her twin passions.
One of her most impressive documentary pieces, Dambe, typifies Alex as a filmmaker. Shot on location in Lagos it profiles the martial art of the Hausa people, a hand to hand, one-armed bare-knuckle combat that often results in horrendous injury. Alex followed Taiwo, a Dambe fighter, and creates an intimate and sensitive portrait of a young man living in a brutal and visceral cultural environment that feels a very long way from Brighton.
In her commercial career to date Alex has worked with brands such as John Lewis & Partners, Barclays, NSPCC and GHD. But it's also her self-motivated and award-winning personal projects that really catch the eye. Her recent short 'The Fell Runner' (a finalist at this year AOP Awards) is a joyful celebration of the niche sport. She gets under the skin and brilliantly articulates what it means to be free of societal restraints and to push oneself physically to the extreme. Her two lockdown projects, Hydro K & Straight Outta Lockdown, both, in different ways, explore the reality of life for modern Londoners.
Alex's ambitions include: to keep making extraordinary films, to swim more in very chilly water, to find the perfect salt and vinegar crisp and, obviously, to boldly go into space one day. Go Alex! To the stars…