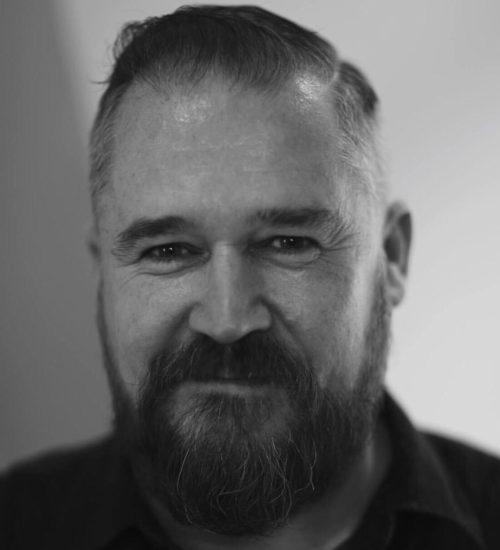 Jon is an industry legend. He has been an award-winning editor, a visionary multi-award-winning Flame artist; he was one of the founders of The Mill, Smoke and Mirrors and more recently Raised by Wolves. He also is a prolific commercial director, specialising in visual effects-based projects often combined with a dark, subtle sense of humour.
Jon is one of the founders of Nice Shirt and as a director has made films for clients including Sony, Nike, Vauxhall, Philips, Shell, ITV and KFC.
As a Flame artist Jon has collaborated with some the most famous and talented directors in the world, on features, commercial and music videos; including Danny Boyle (Trainspotting 1 & 2), Tony Kaye (Dunlop – The Unexpected), Chris Palmer (Orange – Bar Chase) and Danny Kleinman (James Bond Title Sequences).
Industry magazines have variously described him a 'wunderkind' and a 'wizard'.
There are too many awards to list but Autodesk, the makers of Flame, created a one-off Special Recognition Award for his pioneering work in the world of VFX.
Jon has always approached projects with an appetite for a novel way of doing things, backed by his peerless knowledge of visual effect and his editor's ability to tell a story clearly and concisely.
Jon has an unfeasibly large collection of guitar pedals and in-despite of perhaps because of growing up in Cheddar he fears cheese.