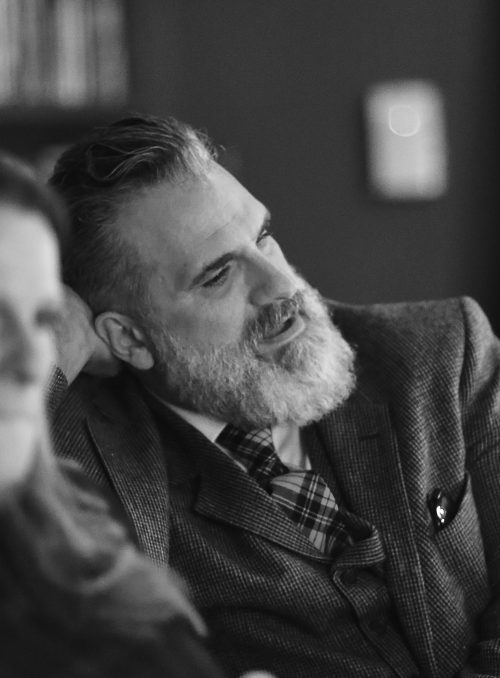 Tareq has worn many different hats in his career: a stint in the British army; owning and running a successful marketing agency; selling very expensive shoes and cleaning the blood from laboratory walls.
A chance move into post-production set him on a path to being a feted colour grader– winning the first ever CADS award for Best Telecine Artist and many other gongs for his ground-breaking work with directors including Wim Wenders, Joe Wright, Tarsem & Stuart Douglas
Bored of spending all day in a darkened room while the good people behind him gorged on sushi, he decided to make the reckless leap into directing and had never looked back. His first experimental short, Stealth, a collaboration with the photographer Julian Broad was broadcast on Channel Four.
Tareq's diverse commercial work includes films for Jaeger, Barbour, Topshop, The Voice promo for ITV (with the 4 judges), The Royal British Legion (with Bear Grylls), Cottages.com, Budweiser, Pepe Jeans (with Cara Delavigne) and Capital One (with Ricky Wilson). He has a fresh, easeful view of the world and has a knack of both getting the most out of famous faces and setting non-actors at ease.
He has steadily added a photographer's hat to his collection, shooting recent stills campaigns for Royal British Legion and new beauty brand AHL.
As well as hats, Tareq collects tattoos, pen-knives and mysteriously shaped Amazon packages. He's often to be spotted walking his disgracefully behaved dog, Bones, through the streets of Soho, where the duo are on nodding terms with everyone who matters.