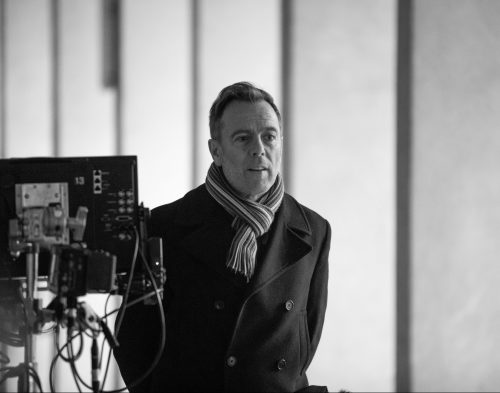 Stuart grew up in Southend, Essex and from an early age was obsessed with photography. Using a Kodak Instamatic and shooting on Super 8 he spliced the film himself to create mini-stories. After a pivotal moment in his life seeing the Clash he realised his calling.
He and his elder brother Andrew became the celebrated and often copied photographic duo, The Douglas Brothers. Their ground-breaking work appeared in The Face, iD and The Times and led to regular high-profile work for publications like American Esquire and the New York Times Magazine.
They both appeared in an ad for GAP, such was their fame at the time.
Stuart has shot hundreds of celebrity portraits of the famous and infamous: Damon Albarn, Cindy Crawford, Liam Neeson, Daniel Day-Lewis, David Bowie, Kenneth Branagh, Tilda Swinton, Martin Amis, John Le Carré and many, many more.
As a director Stuart has made films for Adidas, Coca-Cola, Nike, HSBC, Sony, Waitrose, The BBC, Shell and many other household names. His work with Pepsi, Carlsberg and Guinness has picked up innumerable awards, including Cannes Lions and British Arrows. His car work includes films for Jeep, Ford, Volvo, Jeep and Saab.
Stuart's highly photographic style and consummate storytelling ability has developed over a long and varied career, always evolving and remaining fresh whilst retaining his distinctive style. Always creating new projects, Stuart has recently shot a documentary about Rolling Stone Ronnie Wood and completed a short film, shot in Ireland in 2018, called Cúl An Ti (The Back of The House), about a family's attempts to overcome some deep emotional scars.
Described by David Reviews as the "master of visual style", Stuart seems incapable of producing an unattractive image, seeing reality with a poetically discerning eye.