All
Action
Ad
Advert
animals
Beauty
Car
Celebrity
CGI
Charity
China
comedy
Documentary
Fashion
Food
Kids
Liz Murphy
London
Music
Music Video
Nature
Nice Shirt
Nice Shirt Films
Performance
short film
sport
Time Lapse
VFX
Visual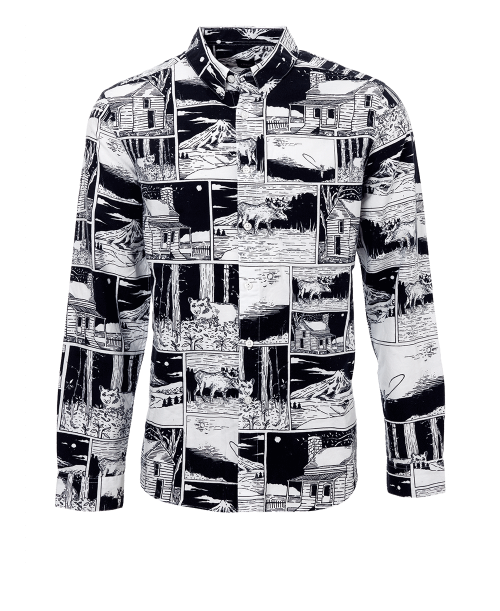 Jesper is a young boy. He's a sports nerd. He lives in the Falsterbo, Sweden – a summer paradise famous for the Falsterbo International Horse Show. Horses aren't his thing – they stink. When not perfecting his 9-iron, Jesper's indulging a passion for the arts: Super-8 movies starring his sister, strange paintings & furniture.
Jesper is at University, scribbling in his film diary. One scribble says 'Elvis', and two months later he's en route to Graceland in a '73 Ford LTE, making a documentary about The King.
Jesper is working nights cutting 'Elvis', days as an assistant director. Soon he's shooting a film for the Stockholm Film Festival and joining Mekano Baby – a collective of young talented Swedes that go on to take over the world, creatively.
Jesper is on stage at the ROY Awards. His Forever Young ad for SEB has already won multiple Golden Egg awards, but good as the Eggs are, this is the Best Swedish Director prize that he covets. After collecting the award he drinks like a viking, awaking with a terrible hangover.
Jesper is looking out from the Park Hyatt bar, nursing a Suntory; he is Bill Murray in Lost In Translation (his favourite film). He is in Tokyo filming for Nissan. He also directs spots for Honda, Swedish Railways, IKEA and arrives in London to shoot McDonald's; his first job for Nice Shirt. His films exhibit Jesperness – quirky humour, meticulous attention to detail, nuanced performances and people in their underwear.
Jesper is his man cave, a little house in his garden where he hangs out. It's the wrap party for his epic commercial for Nettbuss. The film is entirely comprised from scribbles from the film diary. It wins a Bronze Lion at Cannes.
Now Jesper is pushing a shopping trolley around the Co-Op. He's starring in a 'sketch film' – a little film he makes to work out details before a shoot. This time he makes it into the real ad – 80 scenes and numerous clothing changes over two days. This one wins a Silver Lion.
Jesper hits a longish 9 iron. He's still a sports nerd. He loves going sauna bathing back in Falsterbo, often having to cut through the ice of the frozen lake with a chainsaw.