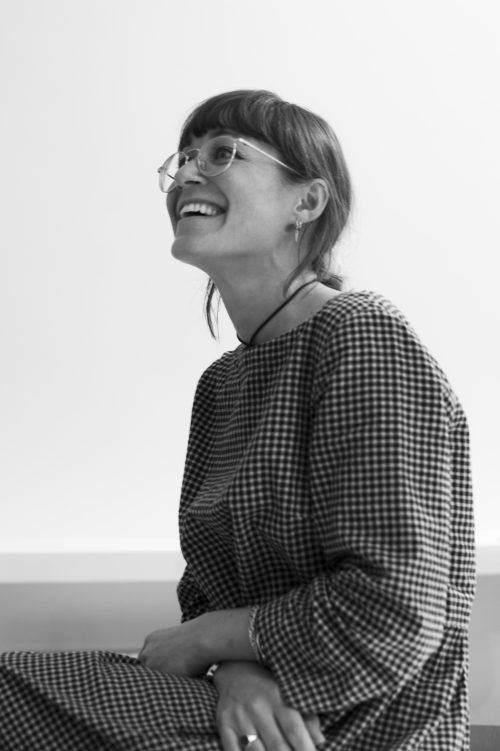 Fabia grew up rural Dorset, an independent, fun-loving child, covered in mud.
Surrounded by pigs, horses and eccentric locals, the seeds of an adventurer-filmmaker were sown. An omnivorous diet of The Simpsons, Green Eggs & Ham, older siblings, Louis Theroux & hand-me-down Reggae & Dub MiniDiscs set her up with an eclectic worldview and a wide-ranging curiosity.
After Manchester University – where she studied History of Art & Visual Design and partying, she followed her wanderlust, talking to everyone and anyone, before uniting her twin passions of travel and storytelling by diving headlong into the world of documentaries.
Her subjects to date include: catching edible jellyfish off the Georgia coastline as part of an ugly but environmentally sustainable eating study; a festival in Pakistan during an historic cricket tour; 10-year-old football prodigy from the remote Scottish island of Barra; Abstract Impressionism, the menopause and illegal dog fighting.
She's worked on excellent branded content for Google, Nike, Visa & Sennheiser; a docudrama (Kotti) based on a Berlin community's effort to successfully fight private landlords uncontrolled rent increases, and, one of her & our favourite films, a superbly insightful profile of Chef Peng, the legendary Chinese chef who opened his ground-breaking London based restaurant 'Hunan' in 1982 and has been swimming against the tide of boring anglicised Chinese food ever since.
Fabia also loves comedy and has just made a fabulous, funny, life-affirming short about a gay Dorset vicar in the midst of an identity crisis. 'The Rev' was part-funded by the BFI and stars the excellent (& gorgeous) Jack Holden.
Fabia always brings a curiosity, humour and intelligence to her work. She says she lives by the maxim "you don't regret the things you do, but the ones you don't". But then everyone thinks that before they've been to a Nice Shirt Christmas Party.
When not making films, she can be found cold water swimming, humming reggae tunes, thinking about food and the next bike ride she will take – all at the same time.